Spend a peaceful night indoors by the beach eating dinner with your family or friends. Our oceanfront rooms have their own kitchenette which consists of a stove or hotplate, a refrigerator, toaster, coffee maker, and a microwave. Contact our courteous staff at the Breakers by the Sea, Hampton Beach, NH to learn more about our available amenities!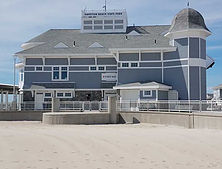 About the Area
Hampton Beach is a village district and beach resort on the Atlantic Ocean within the town of Hampton, New Hampshire. There are great restaurants, shopping and family-friendly activities nearby. The beach also has nightly entertainment hosted by the Chamber of Commerce. Breakers by the Sea is located on Ocean Boulevard, the main avenue along the beach, which is an award-winning State Park with beautiful, sweeping views of the Atlantic Ocean. Along with our spectacular views, affordable rates, and location to the beach, it will not take you long to realize why Hampton Beach has long been considered a vacationer's paradise.

Breakers by the Sea is your destination oceanfront hotel with a prime location right across from the beach! Book direct and save on your vacation specials!

Summer Entertainment
During the summer months, the Hampton Chamber of Commerce hosts special holiday fireworks celebrations
a
nd
the Seafood Festival. Fireworks are every Wednesday. There is a playg
round near the
Hampton Beach Chamber of Commerce office and over 80 free live summer concerts. These events are just a few of the reasons this beach has become a world-renowned tourist destination.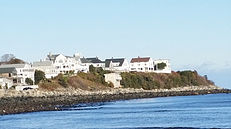 (603) 926-7702 | (888) 501-5943
409 Ocean Blvd. Hampton Beach NH 03842
info@breakersbythesea.com
Breakers by the Sea Privacy Policy

Breakers by the Sea agrees to not sell or provide any information about our visitors to any 3rd party. All information gathered through reservations or the use of this web site will be used solely for internal purposes.